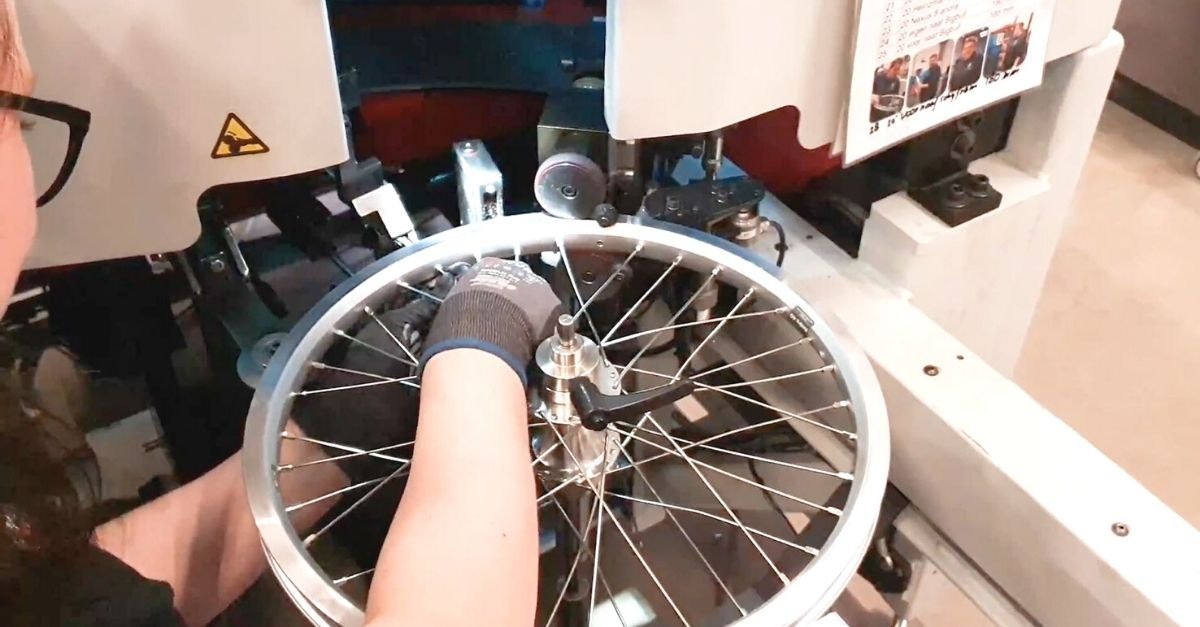 News
How does Van Raam make a wheel for adapted bicycles?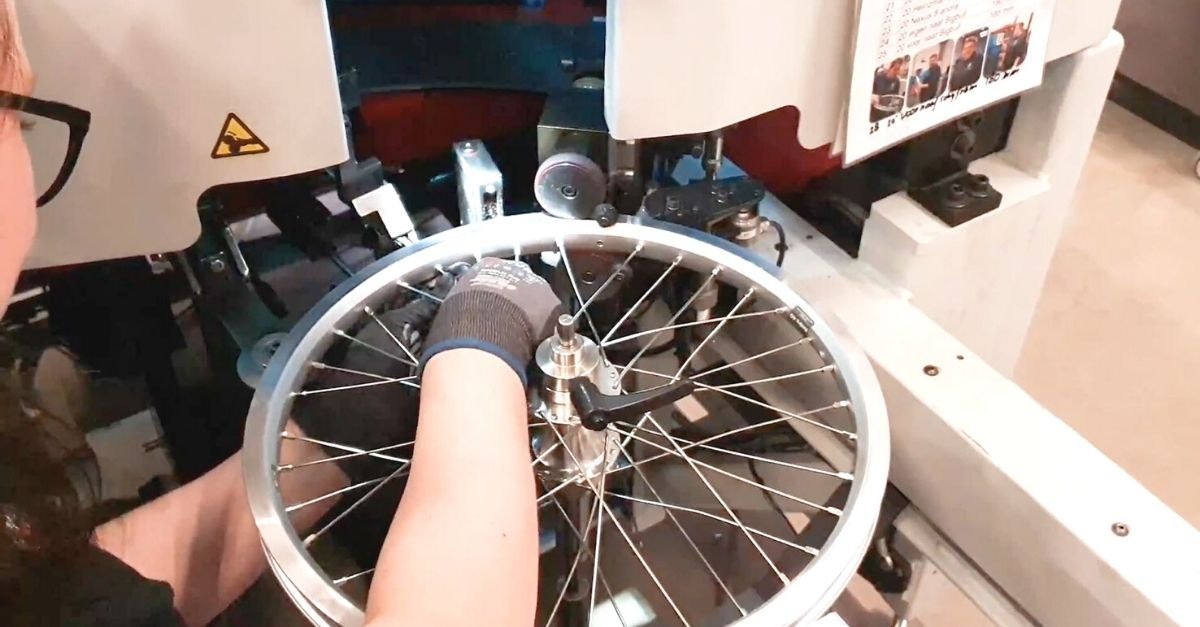 Besides custom made adapted bikes, we at Van Raam also make all our own wheels in our own wheel shop. See in our video and article how we make our wheels.
Video: Wheel assembly of Van Raam adapted bicycles
Wheel assembly for a Van Raam bicycle
Read the following to learn how we assemble a wheel for a Van Raam custom bicycle.
1. spokes in the hub
We start with a rim, 36 spokes and eventually a motor for the pedal support. Once we have all the components, the first step (at 0:09) is to place the individual spokes in the hub.

2. the spokes enter the rim
In the video you can see (at 0:12) how the spokes are held by hand at the correct spoke nipple and how the spokes are turned tight with the help of a machine. The employee at the spoke machine can use his or her foot to determine the speed at which the spokes are moved one spoke nipple further.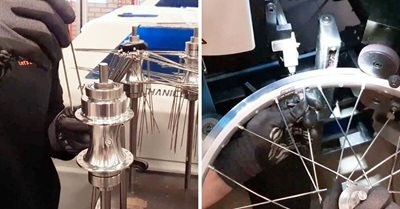 Interesting
Did you know that at Van Raam we assemble about 145 wheels per day? And that with a team of approximately 5 people!
3. the blue rim tape
After inserting the spokes the rim tape follows (at0:25). This closes off the ends of the spoke nipples so that there is a flat surface on which the bicycle inner tube can rest.
4. tension test
After the rim tape, in the following step (at 0:39) the spokes are properly tensioned and tested whether they are well tensioned or still need to be adjusted.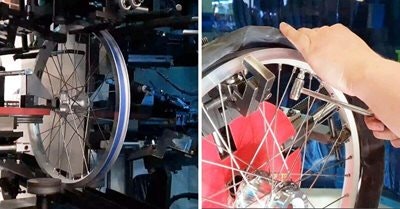 5. inner tube and air in the wheel
Is the wheel approved? Then it is almost ready! All that is left to do is to fit the inner tube and the tyre (at 0:56).
6. to the bike assembly
As the last step before the wheel is put on an adapted bicycle, it is taken from our wheel assembly to our bicycle assembly, where it finds its place on a bicycle.
Assemble your own bike
You can also assemble your own wheel for your bicycle. For example, you can choose puncture-proof tyres. Take a look at these and all other options for your chosen bike in our online configurator.
How a Van Raam bicycle is made!
As a manufacturer, we make adapted bicycles in our factory in Varsseveld for children and adults with disabilities who want more stability and safety when cycling. See more about bicycle manufacturing on the page 'How a Van Raam bicycle is made'.
Van Raam in 360 degrees
Take a look at some more departments of Van Raam. We have filmed several departments in 360 degrees. Take a virtual tour of Van Raam.
Do you have any questions?
We are happy to assist you! Please check our contact page or contact us directly using the options below.