Customer experiences
User experience tricycle Easy Rider - Mrs. Fonhof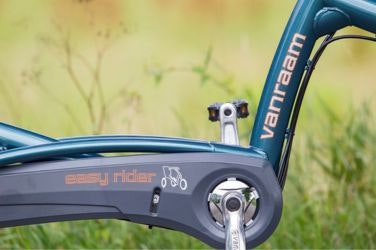 'The quality of life has improved with this bike', Van Raam can hardly get a better compliment about our adapted bicycles. The experience of Mrs. Fonhof from Zwolle (the Netherlands) confirms once again our main goal: offering sustainable and contemporary mobility that ensures people with a disability to stay mobile and independent for a longer period. Read Mrs. Fonhof's user experience below.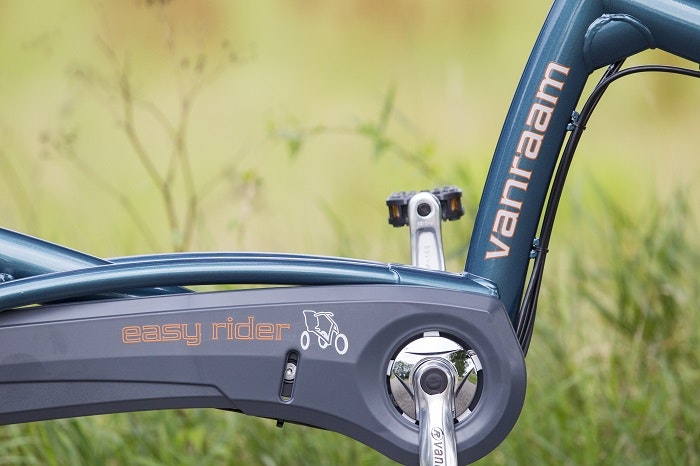 Visiting the Van Raam showroom in Varsseveld
In October I had a consult with you about a tricycle. I was enthusiastic about the advice and I now have my Easy Rider tricycle for more than two months. I am very happy with this bike, it improved my quality of life. My bicycle mechanic (Bart de Fietsenmaker in Zwolle) is also enthusiastic about the bicycle. It also offers the service that I need, if it is necessary, he will pick up the bike for maintenance or repair.
Learn to ride the Easy Rider tricycle
Another nice thing: the mother of my (soon to be) son-in-law is from Rio de Janeiro and she has never learned to ride a bike there (it is also impossible to cycle there, a lot of mountains, no bike paths, they use a bike only as a hobby or for transporting goods along the coast , ice blocks for example.) She was with us a few weeks ago and she cycled a few times with my children on my Easy Rider tricycle. She found it exciting and fantastic!
The explanation and advice from the Van Raam employees was fantastic!
Mrs. Fonhof
Cycling instead of driving the car
In a word, the Easy Rider is a super bike! I hardly drive my car anymore, I do my shopping on the bike and go to the city by bike. Even when there is snow, I can cycle on my tricycle. The tricycle has improved my quality of life. I am very happy with my bicycle and cycle (almost) every day. I hope for a lot of nice and dry weather. The explanation and advice from the Van Raam employees was fantastic!

Mrs. Fonhof - Zwolle (the Netherlands)
Easy Rider