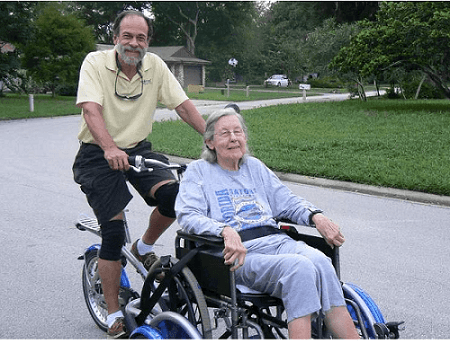 News
Wheelchair transport bike in the USA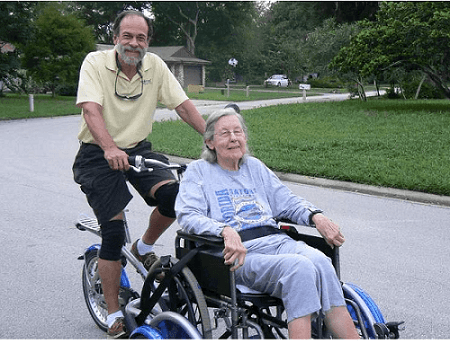 Below you can read a nice article about Tom Cox and his mother Ester.
Tom ordered a Van Raam VeloPlus bicycle, which allows his mother, to ride along in her wheelchair. Now you can spot Tom and Esther, who celebrated her 100th birthday, riding the wheelchair bike in and around Central Park. 

"It's very energizing, we go out literally every single weekend we can," Tom said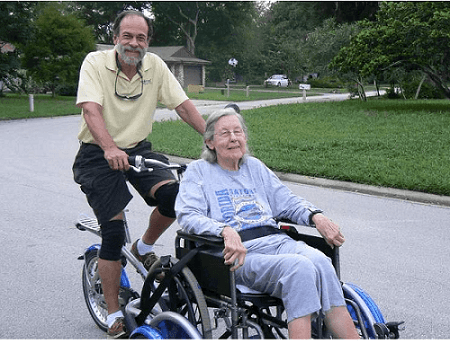 Do you have any questions?
We are happy to assist you! Please check our contact page or contact us directly using the options below.