News
Oldest employee in the Netherlands (96) retires after 81 years
The oldest employee in the Netherlands has officially retired from his job after 81 years. Friday May 18, 2018 Henk Kluver had his farewell reception where his former colleagues thanked 'Mr. Kluver' for the many years he worked at Van Raam. Read the story of his impressive career down below.
Start career at the age of 14
Henk Kluver's career took off on April 14, 1936 in Amsterdam. Aged 14 Kluver was asked by one of his parent's acquaintances to work at the bicycle factory Locomotief. This employee of Locomotief saw Kluver drawing at home and immediately noticed his talent: "He would make an excellent piper." A piper is someone who embellishes the frame of the bicycle by applying small lines. Frankly, all Kluver wanted was to enjoy his childhood playing on the streets of his favorite city and city of birth Amsterdam. The reality turned out to be much different; he worked 48 hours a week, 6 days a week, could only enjoy 3 days off a year and made no more than 2 guilders (91 cents) per week.

Back then it was normal to start working at this age. Although Henk preferred to play outside, this is what one was expected to do. It was just as normal that all the money he made, minus the 1 cent payroll tax, was to be given to his mother. 
War and the hungry winter of '45
Henk Kluver has experienced a lot after his first years at Locomotief. During the second world war the Locomotief factory was occupied by the Dutch army and two weeks later by the German army. During the German occupation, Kluver was forced to work in Germany, but because he was diagnosed with jaundice he was sent back to the Netherlands in 1944 due to the efforts of a friendly German doctor. Back home he experienced a winter that would later become known as the hungry winter.
From Locomotief to Van Raam
After the war had ended, Kluver commenced his career at Van Raam on Schipperstraat in Amsterdam in 1946. His earnings increased from the €14,75 he made at Locomotief to €24,96 at Van Raam. Van Raam manufactured frames for bicycles for third parties. After two years of service he became the company director. With dedication and severity when needed, he continued to strive for the best possible quality. This remained Kluver's motto until his very last day at Van Raam: "there is only one quality and that is the best quality."

By 1972 Van Raam had to leave Amsterdam's city center because its premises on Schipperstraat were to be torn down. The real reason for this was that the municipality of Amsterdam no longer wanted small scale industry in its city center. The building is still intact to this date.
From Amsterdam to the Achterhoek
Because the Achterhoek had many companies in the field of metal processing and because Van Raam had many customers from the Ruhr area, the company moved to Aalten. At the age of 50 Kluver left his beloved Amsterdam to live in Aalten, a quiet town in the Achterhoek.
The first tricycle
In the 1980's Van Raam went through difficult times. Taiwan's supplies of cheap bicycles made it difficult for Van Raam to persevere. In 1983 Van Raam was declared bankrupt, but the curator was able to sell all of Van Raam, including Henk Kluver and two other employees who still work at Van Raam, to the father(in-law) of its current owners: Piet Boezel. The early years were rough, but when one of Piet Boezel's acquaintances was struck by a cerebral hemorrhage and asked if Van Raam could make him a tricycle, Boezel started what would form the base for Van Raam's current success. Kluver designed a very good tricycle and a new market as well as the base for Van Raam's future course were born. Now van Raam is world's leader in special needs bikes. Van Raam provides jobs for around 130 people and a new and larger factory is being built to keep up with its ever-growing production.

At the age of 65 Henk Kluver shortly stopped working at Van Raam, only to return soon. Kluver needed Van Raam and Van Raam needed him. 
Mr. Kluver and his own parking space
Until his very last years at Van Raam Henk continued to work on the frames along with many other activities. For the employees of Van Raam he was a source of inspiration, someone with a lot of humor, passion, an excellent memory and someone who showed his interest in others. Until his last days at the company, Kluver wanted to be informed of all the investments and other major decisions to be made by the board and whether or not they had been thought through. He was the only one at Van Raam who would wear a suit with tie (under his dust jacket) every single day, who had his own private parking space and who would be addressed by his last name instead of his first name. He was a well-respected man. At Van Raam everyone would always speak of 'Mr Kluver'.
Oldest employee in the Netherlands
In 2012 Henk Kluver was officially declared oldest employee in the Netherlands. That was the year that Volkswagen Transporter celebrated its 65th anniversary. In honor of this Volkswagen wanted to reward the one person who had continued working after his 65th birthday the longest with the newest Volkswagen Transporter: a black one. Mr. Kluver, 90 years old at the time, was the one to receive this gift. The humorous comments he made when he accepted the VW-transporter made it to De Wereld Draait Door en Ik hou van Holland on television: "The color is just right. My coffin can go right in."
Henk Kluver (90) wins VW Transporter
Retiring at 95
As the oldest employee in the Netherlands Kluver received a lot of attention from the press. He could be seen on TV, in newspapers and in magazines, such as de Telegraaf, Trouw, De Volkskrant, Het Nederlands dagblad, De Gelderlander, het Financieel Dagblad, de Turbantia and Tweewieler en fietsmarkt. After 70 years at Van Raam and 80 years in the industry Kluver, again, was put in the spotlights. He received an honoring certificate and a golden medal of honor from the Dutch Company of Industry and Trade (Nederlandse Maatschappij voor Nijverheid en Handel). Officially, Henk Kluver retired January 1st 2018.

On May 18, 2018 Van Raam's management and employees said goodbye to their colleague during his farewell reception with speeches that looked back on the many years that 'Mr Kluver' worked at Van Raam.
Sayings by Henk Kluver
There is only one quality and that is the best quality
Henk Kluver
One should never want to grow too quickly
Henk Kluver
When you make your hobby your job, your job becomes your hobby
Henk Kluver
If you enjoy your job everything will be alright
Henk Kluver
I don't like old people
Henk Kluver
Luckily the other employees at Van Raam are very fond of old people, especially of  'Mr. Kluver."
Henk Kluver has retired
After having worked for 81 years, of which over 70 years at Van Raam, Henk Kluver retired on January 1st 2018 at the age of 95. All information about Mr. Kluver, including his long career in the bicycle branch and his wonderful sayings, can be found on the special Mr. Kluver page.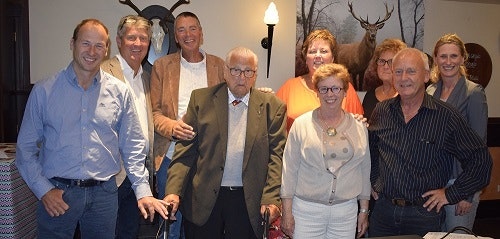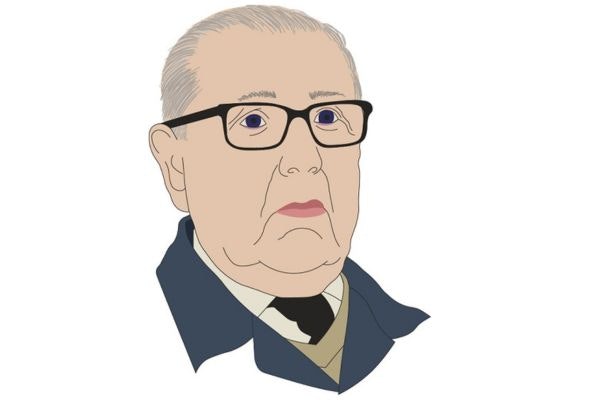 Henk Kluver Passed Away
With sadness, we have learned that former colleague Henk Kluver passed away on May 17, 2022, at the age of 100.
Do you have any questions?
We are happy to assist you! Please check our contact page or contact us directly using the options below.