Customer experiences
Customer experience Maxi tricycle bike – Yvonne Brans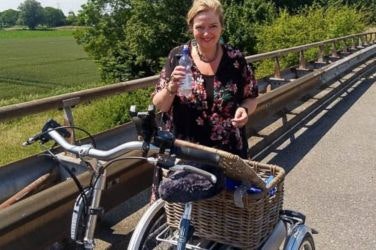 Yvonne had not dared to ride a bike for years. She was 'locked up' and her freedom was gone. Through a friend she heard about an adult tricycle and so the ball started rolling. Read the story of Yvonne Brans here.
My last bike ride
"For many years I have not dared to ride a bicycle. This is because I experience instability with getting on and off the bike and have had several serious falls. The last time I fell of my bike, in 2016, I landed badly with all the consequences. That was my last bike ride on a traditional bike and then I really didn't dare anymore. Actually, that kind of 'locked me up'. My range suddenly became small and my freedom was gone. I had no idea about a three wheel tricycle for adults and that I could get in touch with the Social Support Act for this. A friend said that I should give it a try. Then I made an application through the municipality and everything was put into action after that."
A life change
"The Maxi tricycle bike is really fantastic. From start to finish great service. And if there is something wrong, I only have to report it on the app and it gets fixed. But fortunately that is rarely, if ever, necessary. All this was in early 2022 and by now I have been cycling happily and proudly for several months on my beautiful Van Raam Maxi adult tricycle. My fear of falling is fone and my trapped feeling is gone. Back is my freedom."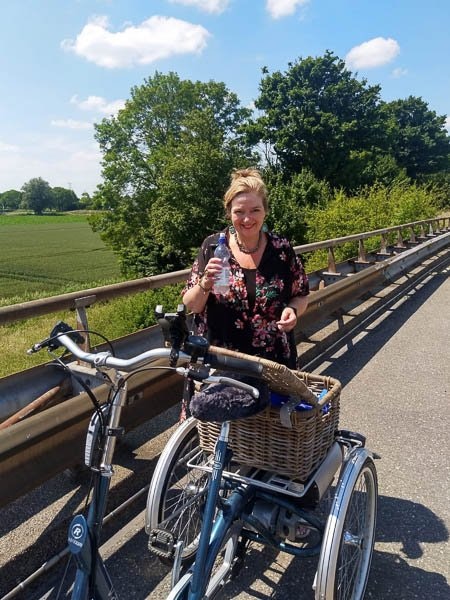 Beautiful bike rides
"I put a beautiful big basket on my tricycle bike. And now, with the nice weather, I have already made some great cycling trips with my cycling buddy. I'm slowly expanding and 30 kilometers is no longer an issue for us. I am so happy with my Maxi tricycle! The Maxi is also a great help for shopping. I really couldn't do without my Van Raam Maxi tricycle bike."

Yvonne Brans – Oudenbosch, the Netherlands
Bike: Maxi three wheel tricycle for adults