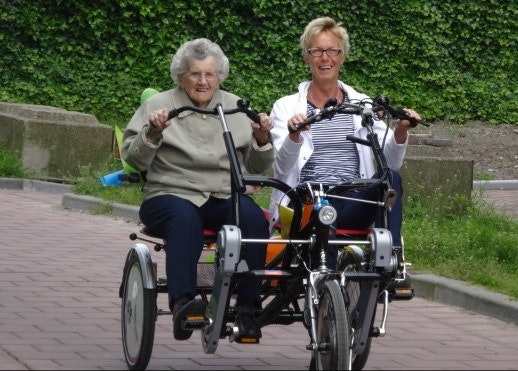 News
Video for side by side bike , double rider, tandem tricycle Fun2Go
Bikes

\ Side by side tandem bikes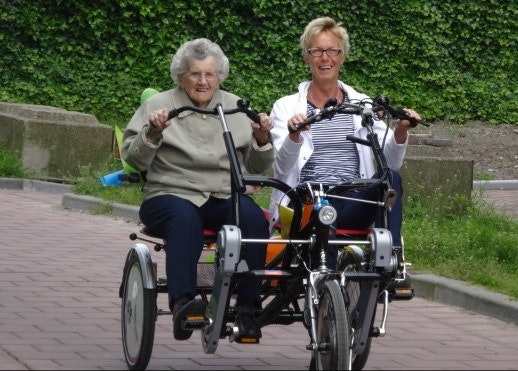 The Fun2Go side by side bike, side by side tandem, double rider or companion bike is appropriate if your cycling partner has difficulties with riding a bike independently, or if you just want to cycle side by side.
To make this clear we made a video of the Fun2Go side by side tandem. In this video you can see the advantages of cycling next to each other.The Fun2Go companion cycle is a nice alternative to the standard tandems, because the seats are side by side, which allows both of you to have more visibility and more attention for each other. Besides a healthy bike ride this special double rider is very helpful with social contacts and thus plays a therapeutic role. Because the Fun2Go has no boarding, one can easily get on the bike. The comfortable seats can be rotated, allowing the user to get on the bike in the most simple way. Via the optional switchable disengagement system you can determine if and how the passenger cycles with you. With an electric power  assistance, cycling on this modern designed bike is indeed quite 'fun to go'. See the video of this side by side bike at the Fun2Go page. 
Do you have any questions?
We are happy to assist you! Please check our contact page or contact us directly using the options below.