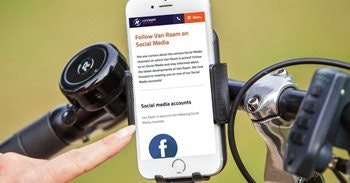 News
Follow Van Raam on Social Media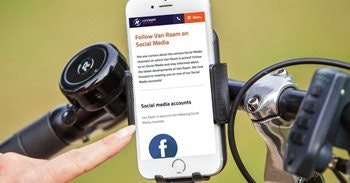 Are you curious about the different Social Media channels on which Van Raam is active? Follow us on Social Media and stay informed about the latest developments at Van Raam. We look forward to meeting you on one of our Social Media accounts!
Social media accounts
Van Raam is active on the following Social Media channels: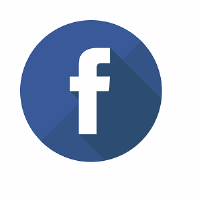 Facebook
On Facebook we almost daily post news articles, Van Raam news, customer experiences, posts of Van Raam dealers and much more. Like and follow us and stay informed.
Follow Van Raam on Facebook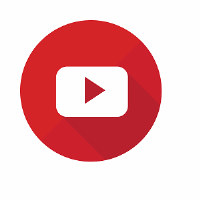 YouTube
Our YouTube channel is filled with videos about Van Raam special needs bikes. Every week one or more videos are uploaded and with the various playlists you will have hours of viewing fun. The 'Subscribe' button on YouTube keeps you informed about the latest videos.
Follow Van Raam on YouTube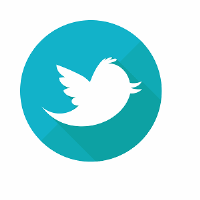 Twitter
Our Twitter account is full of short posts about Van Raam, links to news articles on the Van Raam website and retweets of beautiful Van Raam bicycle deliveries and news articles. We post daily, follow us for more information.
Follow Van Raam on Twitter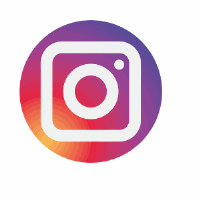 Instagram
Make sure you follow us on Instagram. On our Instagram account you can find beautiful pictures, information about our bikes, short customer experiences and we are active on Instagram Stories.
Follow Van Raam on Instagram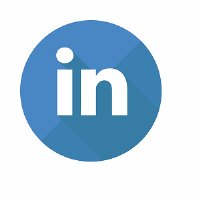 LinkedIn
On LinkedIn we post Van Raam news, vacancies and business news. If you follow us on LinkedIn, we'll keep you up to date. On LinkedIn we post in Dutch, but with the translation option it is possible to read the messages.
Follow Van Raam on LinkedIn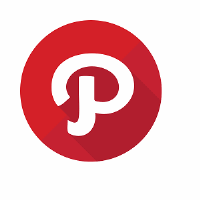 Pinterest
On the Van Raam Pinterest account, you can find pictures of Van Raam special needs bikes and the Van Raam factory. Follow Van Raam if you want to know more about Van Raam bicycles and if you like beautiful pictures.
Follow Van Raam on Pinterest
Want to share your news with us?
Do you have news for Van Raam that you would like to be shared on the Van Raam website or social media channels? You can send your idea via info@vanraam.com or fill out the contact form.
Do you have any questions?
We are happy to assist you! Please check our contact page or contact us directly using the options below.